Positive News From NSFAS.
On the last day of the 2021 application cycle, the NSFAS website has been running smoothly and students have reported being able to complete their applications with minor or no hiccups at all in cntrast to the frustrations experienced over the last few days. It seems that NSFAS has resolved the problems experienced on their website as the extended deadline approached. Problems such as the one below appear to be something of the past.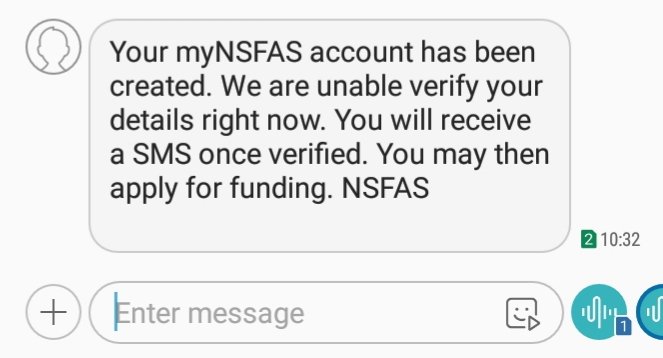 NSFAShas issued a warning to students to protect their private information when using the NSFAS platforms as criminal elements have been known to target and misuse this information to commit crimes. This is what they said:

"NSFAS@myNSFAS·PROTECT YOURSELF AGAINST FRAUD Keep your personal details such as your ID number, myNSFAS account logins and income information safe by not sharing them with anyone. Don't leave your personal information exposed and log out of your myNSFAS account when you are not using it."
NSFAS appears to have resolved most of the technical issues swiftly and it is appropriate to congratulate them on a job well done and wish them success in sorting out all the applications that they have received .